Can a person be a sinner and a christian? Can a person truly have a dual identity?
No.
Your identity is either in sin or in Christ. Pretty simple. Yes christians still sin or even struggle with sin but your identity is either in sin or Christ. "Be not deceived:neither fornicators, nor idolaters, nor adulterers, nor effeminate, nor abusers of themselves with mankind, nor thieves, nor covetous, nor drunkards, nor revilers, nor extortioners, shall inherit the kingdom of God. And such were some of you:but ye are washed, but ye are sanctified, but ye are justified in the name of the Lord Jesus, and by the Spirit of our God." -1 Cor 6:9   So then the person who says they are a gay Christian is the same as someone who says they are a Christian thief. They are simply mistaken about their own identity. Either they are struggling with sin but have an identity in Christ in which case they are grieving the Holy Spirit with their submission to it or their identity is in sin and have a dead spirit waiting to be reborn. "Many will say to me in that day, Lord, Lord, … and I will profess I never knew you". There is no dual identity in the eyes of Christ.
The bottom line is that you can only serve one master (Mt6:24). Either Jesus Christ is your Lord in all areas of your life or you are your lord. To departmentalize your religion to only family matters or to only Sundays or whatever is to say that you decide. It is to place yourself on the throne. Are you a sinner or are you a Christian.
Dual Identity Art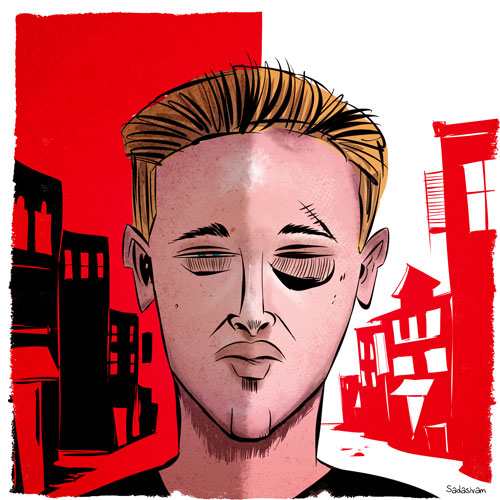 Dual identity
Dual
identity
can refer to: A secret
identity
, such as Clark Kent and Superman. In mathematics, the coidentity of a
dual
group object or
…
"So put away all malice and all deceit and hypocrisy and envy and all slander. Like newborn infants, long for the pure spiritual milk, that by it you may grow up into salvation— if indeed you have tasted that the Lord is good. As you come to him, a living stone rejected by men but in the sight of God chosen and precious, you yourselves like living stones are being built up as a spiritual house, to be a holy priesthood, to offer spiritual sacrifices acceptable to God through Jesus Christ." Jesus definitely doesn't allow for dual identity.  "When the Son of man shall come in his glory, and all the holy angels with him, then shall he sit upon the throne of his glory: And before him shall be gathered all nations:and he shall separate them one from another, as a shepherd divideth his sheep from the goats" You are either one or the other.






by